Our first project in Layout was developing the name of a newsletter for a not-for-profit of our choice. I chose Kansas City's The Family Conservancy. The organization provides resources and support for families so that their children can find success in school and life. When you lift up the family unit, you lift up the community as a whole.
I chose the name "Solid Ground" because, at the heart of their mission, the Family Conservancy is helping the community establish a strong foundation for families.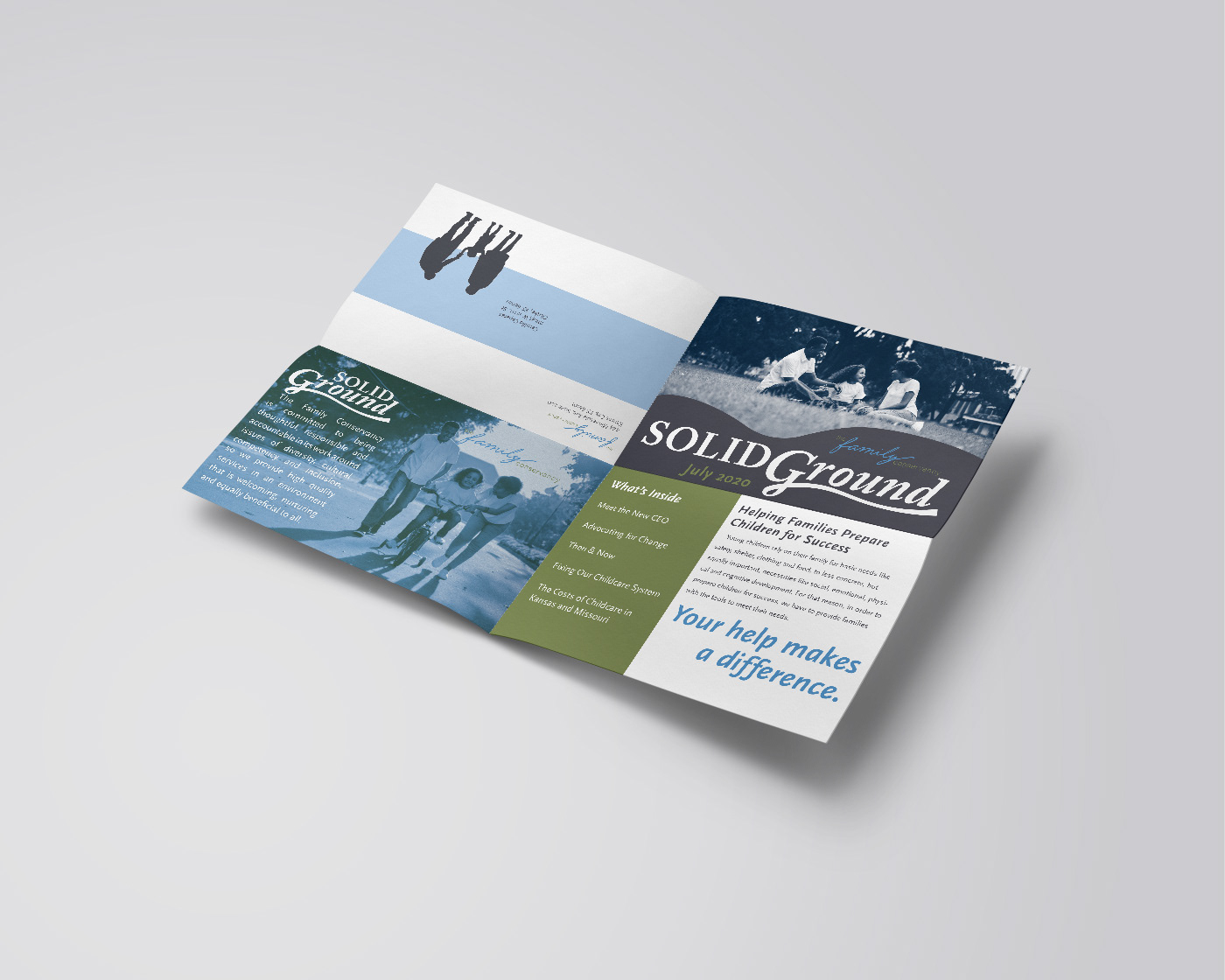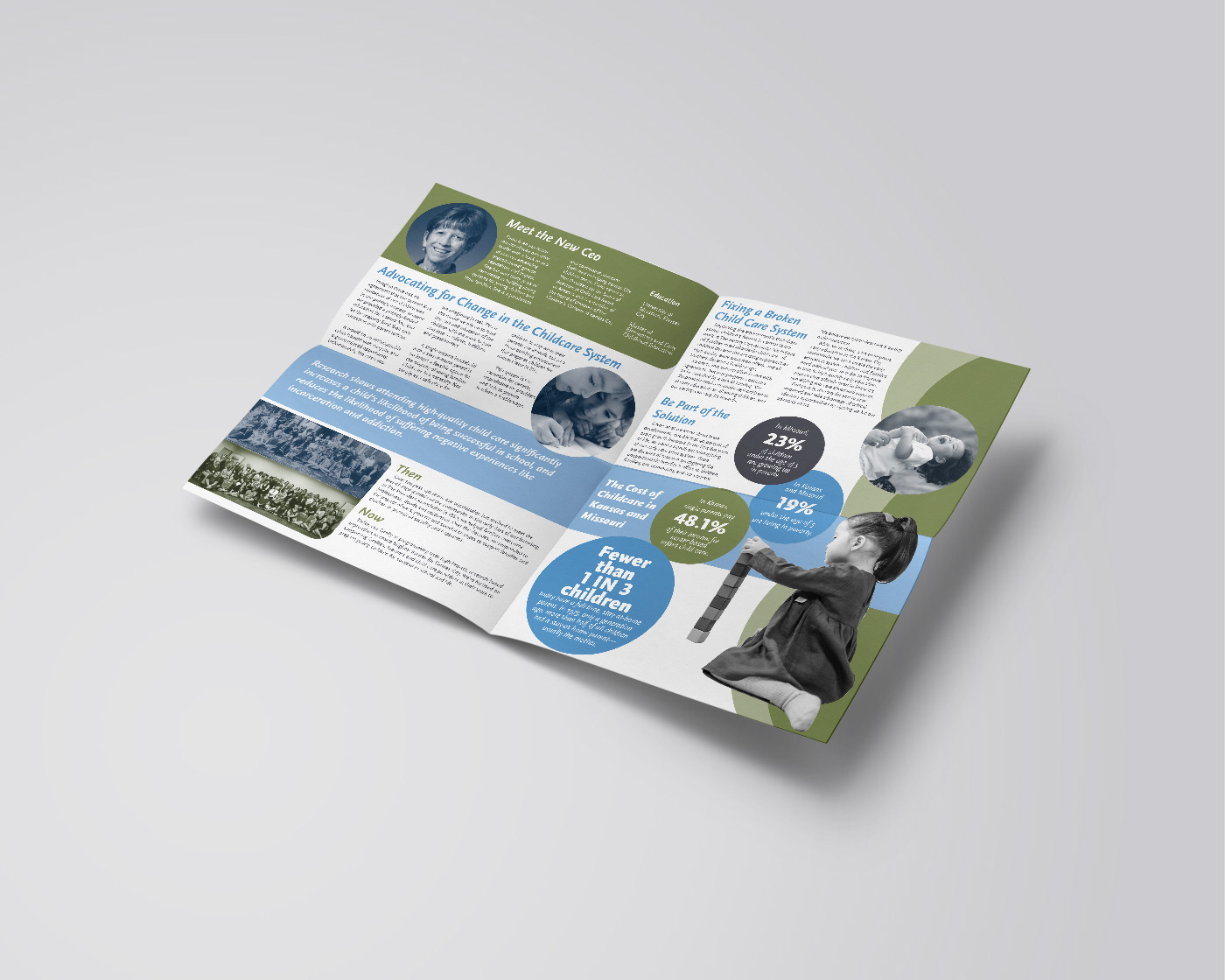 After speaking with the organization's lead in Marketing, budget was an important issue to keep in mind when designing this piece. In light of that, I chose to do a folded mailer newsletter to keep costs low.