Created for a Technical Processes class, this project was an experimentation with type and color. The class chose a four letter word (2 vowels, 2 consonants) that related to our
Seven Deadly Sins project
. Since my project was based on online apps, I thought "user" was a fitting word.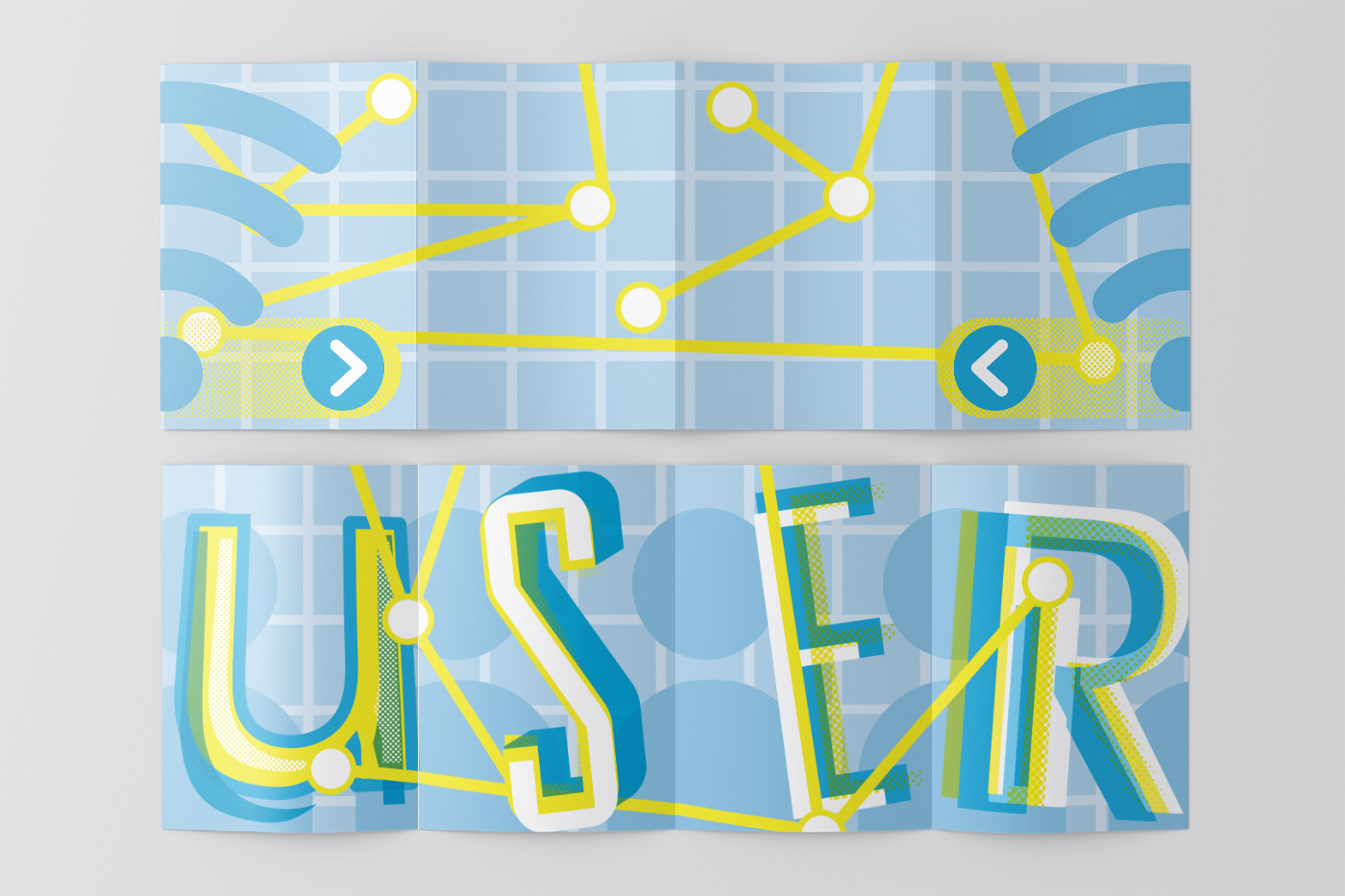 Color experimentation was crucial to the project. Only two colors were allowed, though we were allowed to use opacity and blending modes to simulate the overprint process. For this project, I used Twitter Blue and Snapchat yellow.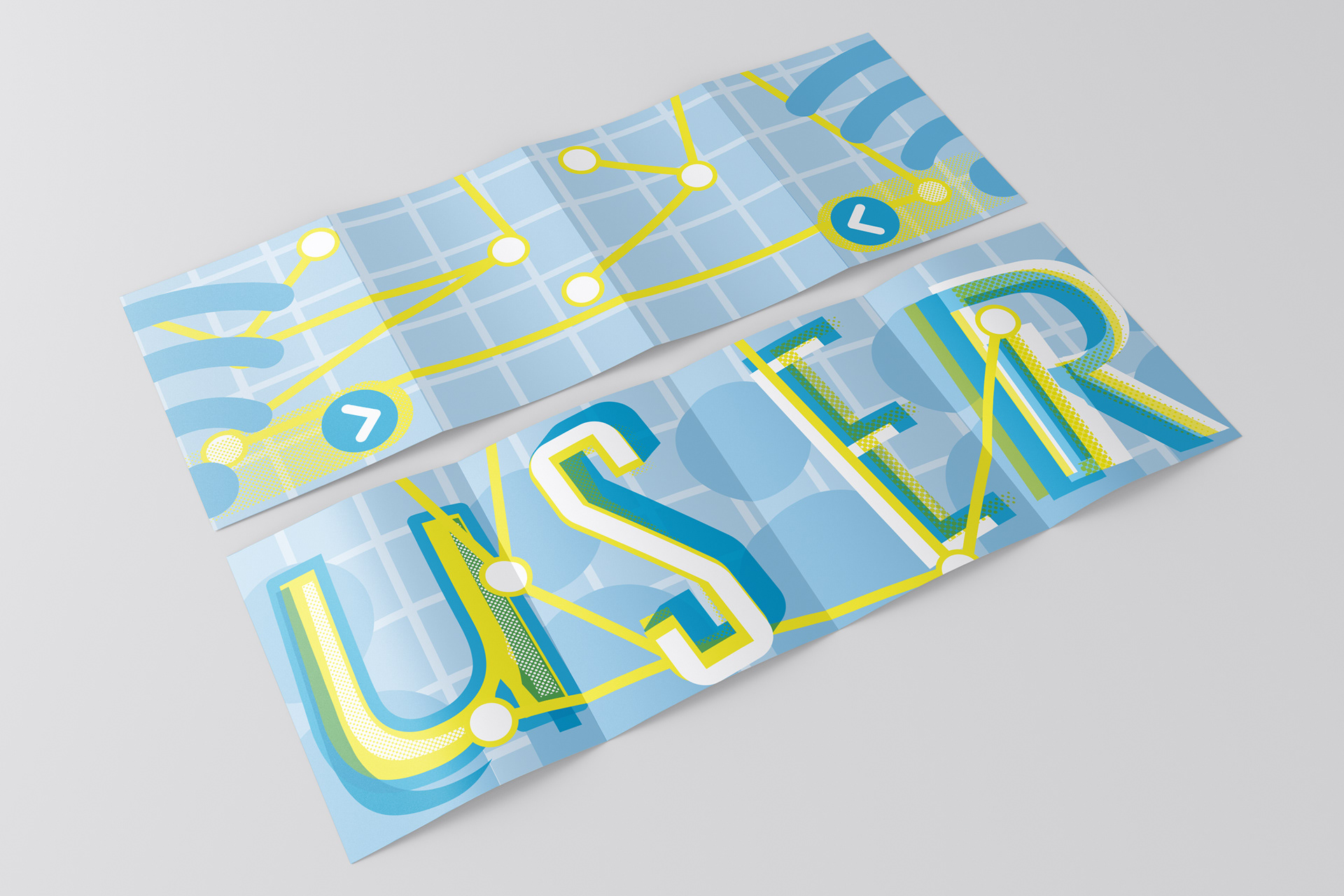 To convey the technological aspect of the word user, I included the network nodes, anonymous profile picture icon, and wifi symbol. The plain grid in the background not only gives the background a little more texture, it serves as an allusion to the Instagram grid.